Home > Customer Projects > Totem Pole Restoration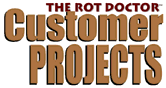 Subject: Rot in my totem pole / Restored totem pole
Date: Fri, 23 Sep 2016
Dr. Rot,
My son and I have finished restoring my 22′ Port Orford Cedar Totem Pole with help from your products. I'm enclosing and attaching the before and after pictures.
Dave S
To orient you correctly the animals, from bottom to top are: Bear, Red Wing Blackbird (wing up each side), Human Figure (this is a family pole, ergo, wife artist so one side has paint brush in hand and pallet under arm; husband firefighter so other side is hose nozzle in hand), Raven, and Sea Eagle.
P.S. It is standing in Oregon City, Oregon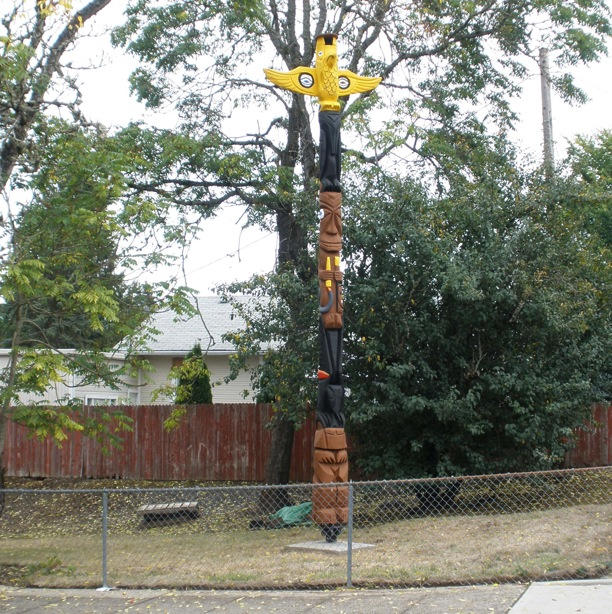 ---
Have questions?
Contact us by phone 206-364-2155 or e-mail (send us your pictures) at drrot@rotdoctor.com and we will gladly answer questions about our products or how to apply them. With 20+ years of experience and many more in the boating and construction industries, not much surprises us. We are here to help our customers solve their issues. Let us help you to not have any surprises in your repair project.
Our business hours are 6:30 AM to 5:30 PM Pacific Time, Monday–Friday.
Tech support is available over weekends and holidays 8:30 AM to 5:30 PM Pacific Time.
The Rot Doctor, Inc.
P.O. Box 30612, Seattle, WA 98113
Voice: 206.364.2155 Fax: 206.364.4744 E-mail: drrot@rotdoctor.com
The Rot Doctor, Inc. ©1997–2021. All rights reserved.
---