Home > Customer Projects > A Pair of Doors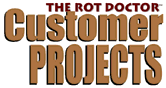 Subject: A Pair of Doors
Date: September 17, 2019
Note: images can be seen in larger versions by clicking on them. (sections of images have been grayed out for customer privacy)
This door was rotted all the way through on the bottom. It was never sealed… since it is one of a matching pair the choice was to replace them BOTH or fix the rotted one!
These first photos show the un-touched door and the areas of rotten wood close up.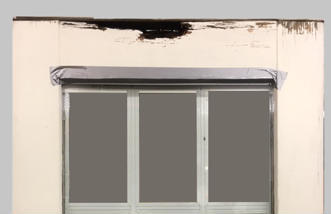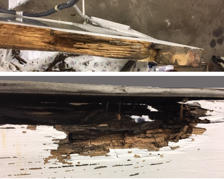 These photos show the loose wood has been removed and remaining wood treated with the S-1 Clear Penetrating Epoxy Sealer.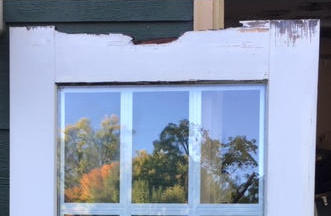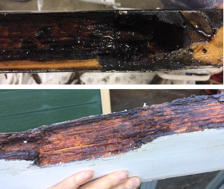 I put screws into the door to act as more support for the paste, 2x4s covered in foil* clamped into place act as forms for the paste. *Although the customer used foil, we would recommend polyethylene plastic instead.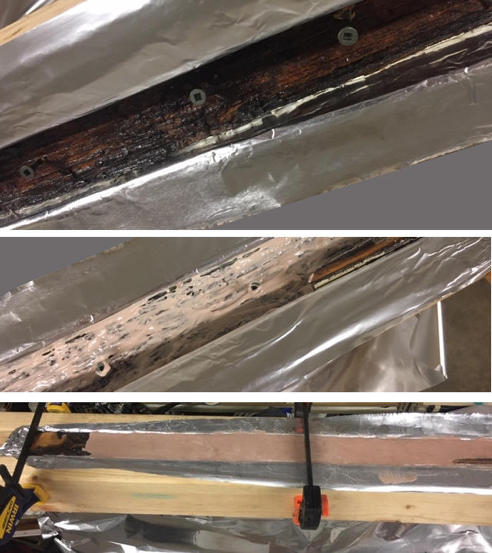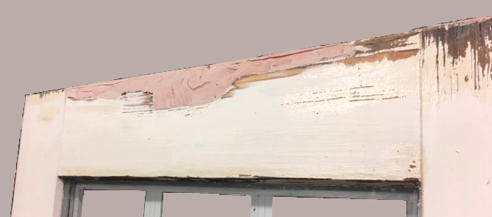 Getting there!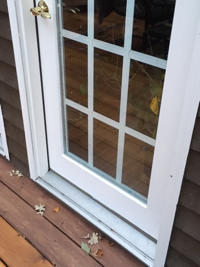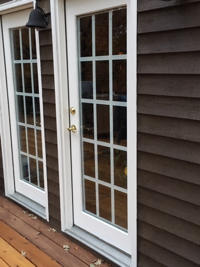 Here is the installed door and a view of the pair of doors now looking good as new!
---
Have questions?
Contact us by phone 206-364-2155 or e-mail (send us your pictures) at drrot@rotdoctor.com and we will gladly answer questions about our products or how to apply them. With 20+ years of experience and many more in the boating and construction industries, not much surprises us. We are here to help our customers solve their issues. Let us help you to not have any surprises in your repair project.
Our business hours are 6:30 AM to 5:30 PM Pacific Time, Monday–Friday.
Tech support is available over weekends and holidays 8:30 AM to 5:30 PM Pacific Time.
The Rot Doctor, Inc.
P.O. Box 30612, Seattle, WA 98113
Voice: 206.364.2155 Fax: 206.364.4744 E-mail: drrot@rotdoctor.com
The Rot Doctor, Inc. ©1997–2021. All rights reserved.
---