SculpWood® Moldable Epoxy Putty
---
Product Overview
SculpWood Putty is a two-component, solvent-free, kneadable epoxy. It is moldable, carvable, lightweight, strong, and exhibits excellent adhesion to a variety of substrates. It has excellent adhesion to wood, stone, metal, and most plastics with the exception of plastics in the polyethylene family. It is easily sanded and will accept paint, screws and nails.
Use to replace rotted or chipped away wood; cracks and other defects in window and door sills, frames, railings, furniture, etc.
Will not shrink or become brittle after curing.
Features a convenient 1:1 mixing ratio.
Resin and hardener are easily mixed by hand.
Kit sizes available(kits): 8 ounces / 1-quart / 2-quart / 2-gallon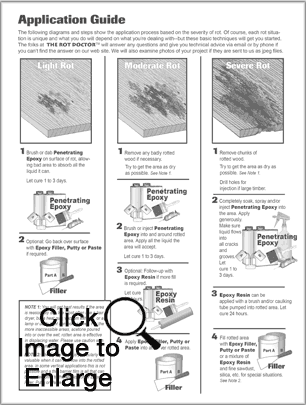 APPLICATION:
Ensure surfaces to be repaired are clean, free, of dust, grease, or dirt. If necessary, sand surface with 80-120 grit paper.
In most cases, applying S-1 Epoxy Sealer as a primer is recommended. Let the S-1 Sealer cure before applying the SculpWood Putty.
Measure and mix only enough SculpWood that can be applied in the indicated working time.
NOTES: For best results, apply at 50°F or above.
Tips and Techniques
SculpWood Putty is most easily mixed by hand, using disposable gloves. Equal amounts by volume are put on the board surface, and then folded and kneaded until a consistent color is obtained. There is a ±10% mix-error margin so volume amounts can usually be judged by eye. If the Sculpwood Putty is going to be color-toned with our Epoxy Coloring Agent, the toning colorant can be added in small amounts after the Sculpwood Putty is mixed. If you wish to mix by weight the ratio is one part A to one part B.