General Description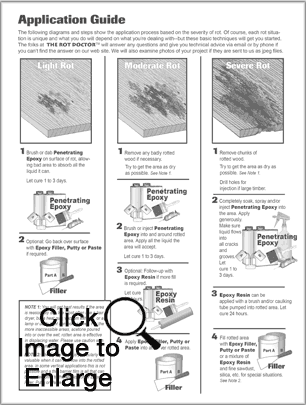 System Three General Purpose (GP) Epoxy Resin. The system formulation, containing one resin and your choice from one of three curing agents or hardeners, contains a significant amount of renewable materials. Long before green was in vogue the System Three General Purpose Epoxy System contains as much as 30% plant derived materials and is VOC-free (Volatile Organic Compounds).
Use at a simple 2:1 volume ratio with any of the three hardeners. Use at temperatures as low as 35°F with no limitations on humidity. The medium-low viscosity of System Three General Purpose Epoxy allows for use as is, for coating and fiberglass work. Combine with different fillers to make adhesive, filleting and fairing compounds.
It has excellent pot life and cure-time control. When selecting a hardener, consider the minimum temperature expected during application and the desired working time. Different General Purpose Epoxy Hardeners can be combined in a batch to provide a custom pot life and cure time.
For Wood Rot
While this resin can be used for a variety of jobs, such as wood construction and repair, gel coat blister repair, and for general fiberglass repair, many of our customers use it as a filler in wood rot repair, either as is, or thickened. The deteriorated wood needs to be treated with S-1 Epoxy Sealer first, before applying the GP Epoxy Resin. Sawdust, milled/chopped fiberglass and fumed silica (Cab-O-Sil®) are all good general purpose products which can all be added to the GP Epoxy Resin as thickeners. The more you add, the thicker the mix. When adding thickener, it's important that the GP Epoxy Resin be thoroughly mixed BEFORE the thickener is added. The thickener is then added slowly while stirring the mixed resin until the desired consistency is reached. GP Epoxy Resin can also be used as a filler or a pourable slurry for voids in fiberglass or concrete.
For Fiber-glassing
Our customers often use GP Epoxy Resin to repair rotted wood. But is an excellent fiber-glassing resin as well. GP Epoxy Resin will wet out fiberglass cloth at the rate of one ounce of resin (by weight) for every ounce (per yard) of fiberglass cloth. For example, one yard of one ounce fiberglass cloth would take one ounce (by weight) of epoxy resin to wet out properly. By volume, this equals approximately two ounces of GP Epoxy Resin per ounce (by weight) of fiberglass cloth. A gallon of GP Epoxy Resin will wet out 10 square yards (8 sq. m.) of 6 ounce fiberglass cloth.
Other Uses
As the name implies, General Purpose (GP) Epoxy Resin can also be used as a general purpose adhesive. Normal coverage when using as an adhesive is approximately 45 sq. ft. per gallon at 1/32" (4.1 sq. m. per 3.8 liters at 0.8 mm.). This is the minimum recommended amount to get a strong glue joint. Any less, and there is a risk of not having enough glue in the joint, commonly referred to as starving the joint. When bonding rough surfaces it is often necessary to use twice as much glue or more to avoid starving the joint. In these cases, coverage will be reduced by half or more. When clamping glue joints, be careful not to over-tighten the clamps.
NOTE: Bulk mixing (more than two quarts at one time) is not advised. It makes a thorough mix more difficult, and it concentrates more resin in one location which will generate induction heat and further accelerate the set time.
Mix Ratio by Volume
100:50
Mix Ratio by Weight
100:44
Total Solids
100%
Mixed Viscosity (average)
950 cps
Mixed Color
Light Amber
Tensile Strength
7,500 psi
Tensile Elongation
11%
Flexural Strength
12,500 psi
Flexural Modulus
350,000 psi
Compressive Strength
12,000 psi at yield
22,000 psi at failure
Maximum Service Temperature
160°F (70°C)
Gel Time @ 77°F (25°C)
#1 Hardener: 15 Minutes (100g mixture)
#2 Hardener: 30 Minutes (100g mixture)
#3 Hardener: 60 Minutes (100g mixture)
Tack Free Time
Thin Film @ 77°F (25°C)
#1 Hardener: 2 Hours
#2 Hardener: 4-6 Hours
#3 Hardener: 9 Hours
Minimum Application Temperature
#1 Hardener: 35°F (2°C)
#2 Hardener: 55°F (13°C)
#3 Hardener: 75°F (25°C)