Welcome to the entry page of
THE ROT DOCTOR™
We have been and will continue to be open during the COVID pandemic.
We are shipping daily.
We specialize in wood rot repair. Choose your area of interest below for a solution to your rot and wood preservation problems. Or go directly to our product line overview and ordering form.
For over twenty years, we have helped customers fix or prevent their wood rot issues. While we sell a variety of products, wood rot repair has been done, primarily, with three products: CPES, Fill-It, and Layup and Laminating Epoxy Resin. For decades, these products have proved excellent in this role. However, supply issues have necessitated that we find other products for our customers to use for their rot repair needs. We are happy to offer products that, used correctly, will perform exceptionally well in the rot repair market. We stand ready to help customers with their repair needs, using these new products. We have the products, and equally important, the experience to help you make a strong, permanent repair. Please contact us for more information.
Have questions?
Contact us by phone 206-364-2155 or e-mail (send us your pictures) at drrot@rotdoctor.com and we will gladly answer questions about our products or how to apply them. With 20+ years of experience and many more in the boating and construction industries, not much surprises us. We are here to help our customers solve their issues. Let us help you to not have any surprises in your repair project.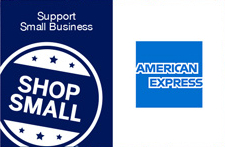 Our online order form as well as an overview of all our epoxy, polyurethane and accessory products with a brief description (when to use what), their sizes available, current prices and other pertinent information.

Repairing and maintaining wooden boats involves many variables and procedures. We cover the different types of construction and offer some advice on how to make repairs.

There's wood under that glass shell... and we all know what that means. Glass boats are completely different so we've dedicated a whole section to these special rot repairs.

Wood rot treatment, prevention, and application techniques for old houses, new houses, attic to basement, indoor and outdoor. Diagrams and photos accompany sound advice on some common problem areas.

Log homes have their own peculiar set of rot problems... usually serious because of log structural importance and because logs are not easily replaced. In this section, you'll find step-by-step, illustrated instructions for restoration of rotten logs, plus an invaluable section on rot prevention.

Ours vs. Theirs -- We test CPES™ against other epoxy-based products advertised to repair wood rot. The results surprised even us!


The Doc has compiled some interesting and informative letters and emails from customers using our products... they are broken into different sections for Boats, Homes, Log Homes, and then there is everything else in the miscellaneous section.

UPS and the UPS brandmark are trademarks that are used with permission by the owner, United Parcel Service of America, Inc. All rights reserved.