Dr. Rot's Favorite Links
Wick Right™
Fighting the good fight against wood rot in Chicago's older buildings!
John's Nautical Links List
*The Mother of All Nautical Links*
West Coast Classic Yacht Association
Northwest School of Wooden Boatbuilding
Mystic Seaport
The Antique And Classic Boat Society
FibreGlast
An online source for fiberglass, carbon fiber, and kevlar. Some good technical info as well.
Mariner's Guide
A huge DB of links, with a search engine to easily find what you are looking for.
RV.NET
Serving Enthusiasts of the Open Road
Good Old Boat Magazine
The name says it all.
Collins Woodworker's Directory
Thousands of links for woodworkers.
National Fisherman
For news on the commercial world of boating.
1st Aboard
Need to move your car or boat? Check out this list of auto and boat transport companies. Quotes available as well as free classified section for buying/selling boats.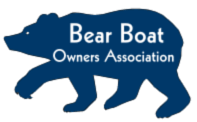 Mariner's Museum
An interesting site, and I hear that they have a great deal of info on old Chris Craft hulls dating back to the thirties.
Nexus Marine
"Pretty, seaworthy boats built from wood and epoxy."
Marine Plywood by Homestead
"Marine grade plywood, Teak, Teak and Holly, Mahogany Sapele, Okoume, and Meranti."